The nuclear power plants and their economic and social role
Did you know that our nuclear power plants produce electricity more than 80% of the time? Such a stable source of energy in the electricity mix leads to a competitive market price. Ultimately our nuclear power plants also ensure employment. Find out everything about the economic and societal role of our nuclear power plants.
How will a nuclear exit affect the price of energy?
The nuclear exit is primarily a political decision. As a professional and responsible operator, Electrabel respects the legal framework and participates in bringing about the energy transition, in line with the Belgian government's policy.
Regarding the impact on the price of energy, it is obviously cheaper to generate electricity with nuclear power plants that are already there, than with newly built fossil plants.
A nuclear exit will therefore increase the average production cost of electricity in our country. 
According to a recent study by EnergyVille, the total cost of the Belgian electricity system will increase by 106 to 134 million EUR. The impact on the wholesale price of electricity would be about 1 EUR per MWh, which at the level of national consumption corresponds to about 89.5 million EUR per year by 2030.
Will any jobs be lost if all nuclear power plants close in 2025?
In any case, we will need all our employees for years to come to operate our plants safely until 2025 while preparing for the dismantling of our nuclear power plants. About 2,000 Electrabel employees are working at the Doel and Tihange nuclear power plants, and up to 4,000 at subcontractors - not including indirect employment. 
In the long run, the number of employees and the skills needed at the sites will of course evolve. We are currently analyzing in depth how we are going to tackle this, in full openness and transparency with our unions.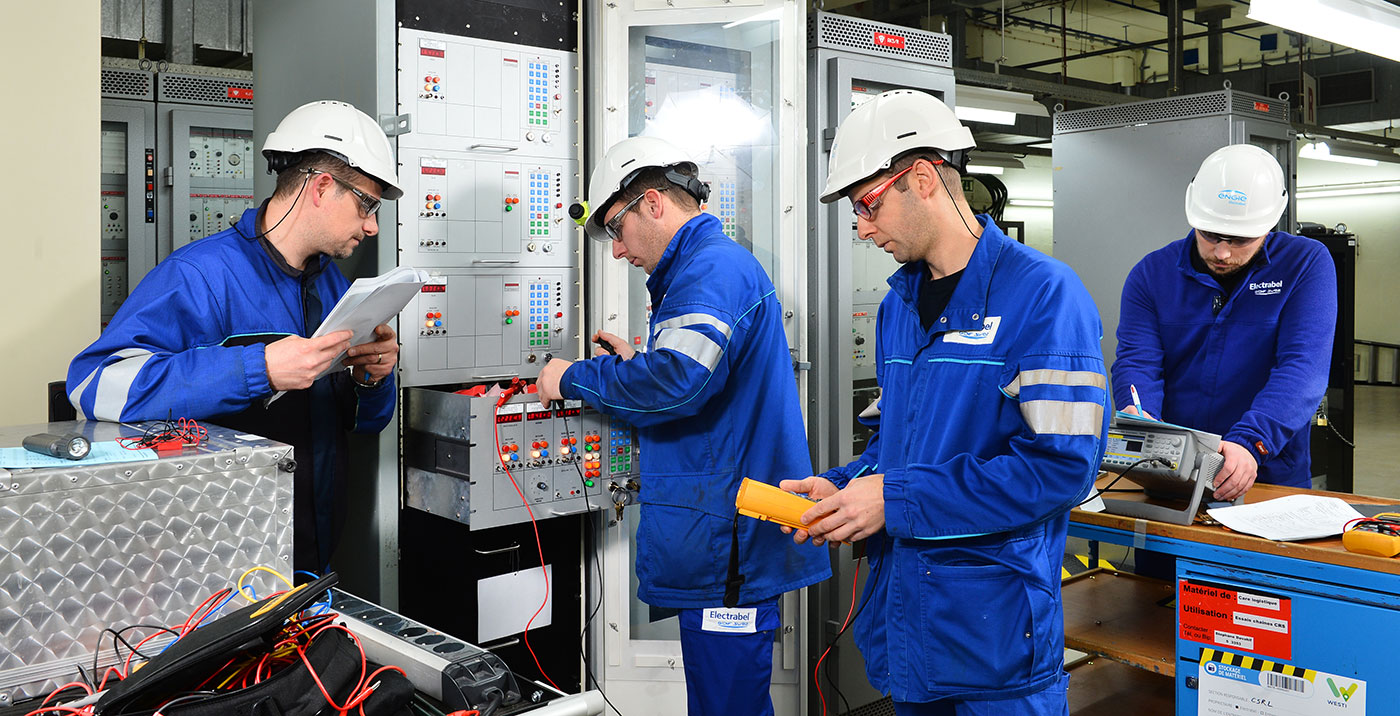 Availability of nuclear power plants
The average availability of Belgian nuclear power plants from 2000 to 2021 is 85%. This is in line with international averages. Until 2011 the Belgian nuclear power plants achieved availability figures which were even easily above 85%. Between 2012 and 2018, availability was just below 80%.
The causes of this lower availability were:
An increased safety awareness and new safety standards, including due to the events in Fukushima. Thanks to enhanced inspection programs, some design issues were identified in Belgium's nuclear power plants. As a responsible operator, Electrabel shut down its power stations as a preventive measure for thorough analyses, inspections and work.
Many complex projects in the context of the operating extensions of Doel 1, 2 and Tihange 1, which means that the power stations were shut down for a long time over the past few years.
Electrabel is striving to further increase the availability of its nuclear power plants. In total Electrabel invested €1.3 billion for the operating extension of Doel 1, 2 and Tihange 1 previously approved by the government. From mid-2020, the investment projects for the operating extensions of Doel 1, 2 and Tihange 1 will be completed. In the coming years, the power plants will therefore be able to shut down for less long-term maintenance, bolstering the availability results.